Christmas customs & traditions around the world are as varied & colourful as the presents under the tree. The origins of the different religious, cultural & secular Christmas rituals are often quite surprising too. How much do you really know about Christmas?
Grab a pen & paper...Let's go!
Answers at the bottom
1.Which island is the first to celebrate Christmas each year?
a. New Zealand
b. Ireland
c. Christmas Island
d. Easter Island
2. Including Rudolf, how many reindeer does Santa usually have?
a. 15
b. 30
c. 4
d. 9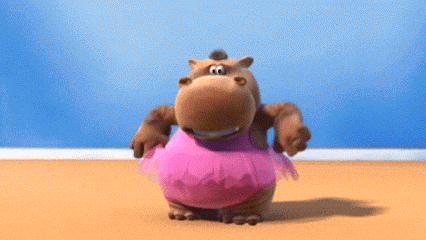 3.Which is the most popular Christmas ballet?
a. The Nutcracker
b. Sleeping Beauty
c. Giselle
d. Swan Lake
4. In the ballet, who rules the Land of Sweets?
a. The Mouse King
b. Clara
c. The Sugar Plum Fairy & the Prince
d. Mother Ginger
5. In which country is KFC the traditional Christmas dinner?
a. Singapore
b. Japan
c. America
d. Thailand
6. Which reindeer has a "very shiny nose"?
a. Cupid
b. Dancer
c. Rudolf
d.Vixen
7. What is a nativity play?
a. A Christmas snow game
b. A reenactment of the Christmas story
c. Another name for "Hide & Seek "
d. Hiding the presents
8. What is another name for Christmas Pudding?
a. Plum pudding
b. Flaming pudding
c. Spotted dick
d. Brandy ball
9. What is the original colour & flavour for a candy cane?
a. Rainbow coloured with a tuti fruti flavour
b. Red & white with a peppermint flavour
c. Pink & silver with a strawberry flavour
d. Orange & red with a ginger flavour
10. Which US president banned all Christmas trees from The White House?
a. Ronald Reagan
b. Donald Trump
c. Teddy Roosevelt
d. Abraham Lincoln
11. What do you do with a Christmas carol?
a. Eat it
b. Give it
c. Sing it
d. drink it
12. Which famous poet's poem was made into a carol?
a. Christina Rossetti
b. Thomas Hardy
c. William Blake
d. Sylvia Plath
13. What is the name of the carol?
a. Silent Night
b. Away in a Manger
c. In the Bleak Midwinter
d. Figgy Pudding
14. What were medieval Christmas trees called?
a. Snow cone
b. Paradise tree
c. Needles
d. Candle tree
15. What were Paradise trees decorated with?
a. Mistletoe
b. Candles
c. Apples
d. Brussle sprouts
16. When were the first commercially produced Christmas cards sold in the UK?
a. 1367
b. 1598
c. 1843
d. 1875
17. What did some people think was controversial about the first UK Xmas card?
a. It was too expensive
b. It showed a family drinking wine
c. It showed Father Christmas smoking a pipe
d. There were only 3 reindeers
18. What is unusual in the painting "Nativity" by Giotto?
a. Mary is lying down
b. There is a peacock
c. They are on top of a mountain
d. There is a rainbow in the sky
19. When do kids in Spain exchange gifts?
a. Dec 24th
b. Dec 25th
c. Jan 6th
d. Dec 5th
20. Which Saint delivers gifts to kids in Greece?
a. St Nicholas
b. St Basil
c. St Thomas
d. St Nick
Wheeee that was fun!
Come & check your answers.
1. Christmas Island
2. 9, including Rudolf
3. The Nutcracker
4. The Sugar Plum Fairy rules until the Prince returns
5. Japan
6. Rudolf
7. A reenactment of the Christmas story
8. Plum pudding
9. Red & white with a peppermint flavour
10. Teddy Roosevelt
11. Sing it
12.Christina Rossetti
13. In the Bleak Midwinter
14. Paradise Trees
15. Apples
16. 1843
17. It showed a family drinking wine
18. Mary lying down
19. Jan 6th
20. St Basil
How did you do?
15-20 Wow you are a Glittering Star
10-15 Good job you are a shinning light
Under 10...Time to enjoy & learn some more! Test your friends!
LEARN CREATE SHARE
Follow up ideas. Make your own Christmas or Festival of Light quiz
Click here for more Seasonal language games & more quiz questions. Send us your Christmas question or Christmas sentence & we will add to our GAMES page. We would love to know more about Christmas in your country.
Click here to send us your questions & sentenses
LEARN CREATE SHARE