Top 10 Tales of True Love
Welcome to our Valentine's Day Special! Valentine's Day is approaching fast with its entourage of all things pink, red, fluffy, fragrant & gooey. This Valentine's Day re dip into & share your favourite Tales of True Love. There are just so many timeless authors of Love: Ovid, Chaucer, Mallory, Shakespeare, Austen, The Brontes, Lawrence,Tolstoy, Flaubert, Forster...the list is endless. After an enjoyable & indulgent week of reading, remembering & sharing, we have finally chosen Our Top 10 Tales of True Love. Who needs a box of chocolates, when we have this enticing literary assortment of delicious centers? A flavour for everyone! Which are your favourites?
10. A Midsummer Night's Dream by William Shakespeare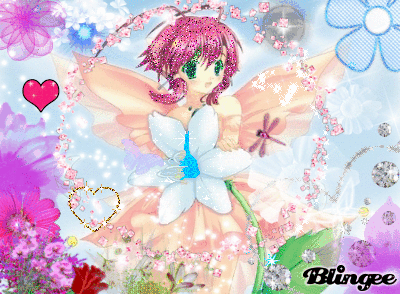 This magical play portrays an ever changing kaleidoscope of love, through the eyes of the different characters. True love, unrequited love & enchanted fairy love. Titania, Queen of the Fairies isn't in love with Nick Bottom,(she is under the influence of a fairy love potion) but her words on seeing him are beyond beautiful. We just have to include them.
"What angel wakes me from my flowery bed?"
9. Pyramus & Thisbie
Metamorphoses: Book IV by Ovid.
Pyramus & Thisbie grow up in neighboring houses, separated by a huge wall. Their families hate each other. As children, Pyramus & Thisbie whisper & giggle through a crack in the wall. Their childhood friendship flourishes into true love. One day they arrange a secret meeting in the forest...
"They were both on fire, with hearts equally captivated, something no parent can prevent."
The couple were the inspiration for Shakespeare's "star crossed lovers" Romeo & Juliet.
8. Orpheus & Eurydice
Metamorphoses: Book X by Ovid
Orpheus & Eurydice fall in love & marry. One day Eurydice is bitten by a snake & dies. Orpheus is heart broken. He fills the world with his mournful & beautiful songs, pleading with the Gods to release Eurydice from the Underworld. His melodious & haunting pleas touch the hearts of Hades & Persephone. They agree to release Eurydice from the Underworld, on one condition...
"but, if the Fates refuse my wife this kindness, I am determined not to return: You can delight in both our deaths."
7. Winston & Julia 1984 by George Orwell Winston & Julia's love blossoms against all odds, in a world where all human feelings have been systematically & violently suppressed. Even after prolonged & brutal torture Winston remains true to Julia.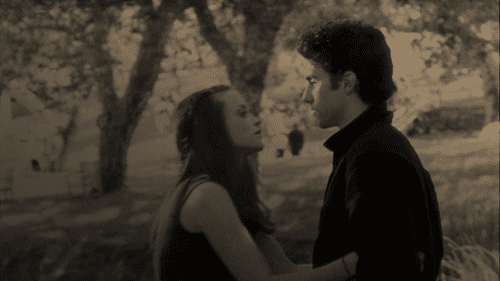 "He had not stopped loving her, his feeling towards her had remained the same."
Later,Winston is taken into Room 101...
6. Cleopatra & Mark Anthony
Antony & Cleopatra by William Shakespeare.
A timeless tale of passion & love on an epic scale.
"Eternity was in our lips & eyes, bliss in our brows bent."
5. Lady Chatterley & Oliver Mellors
Lady Chatterley's Lover by D.H Lawrence Lady Chatterley & her gamekeeper, Oliver Mellors share a love & passion so strong that it endures & survives in spite of the British class system.
"All the bad times that have ever been, haven't been able to blow the crocus out, nor even the love of a woman." Oliver Mellors
4. Jane Eyre & Mr Rochester
Jane Eyre by Charlotte Bronte
An intense tale of passion versus conscience, between a young governess & her mysterious employer.
"To be my second self & best earthly companion."
3. The Loathly Lady & the Knight The Wife of Bath's Tale by Geoffrey Chaucer. (most popular version)
A tale of true love. This tale includes the answer to the age old question "What do woman truly want?" An answer which, we think most women would agree with today. Check it out!
"and thus they live, unto hir lyves end, in parfit loye."(They live until their lives end, in perfect love.)
2. Cathy & Heathcliffe
Wuthering Heights by Emily Bronte
A hauntingly sad & tragic tale of all consuming first love, rejection, cruelty & revenge.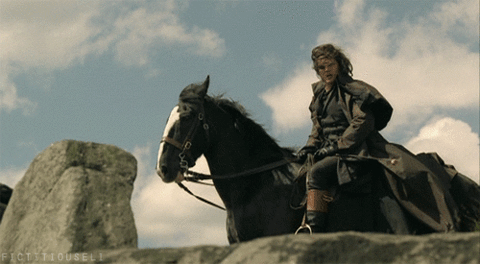 "He shall never know I love him: & that, not because he's handsome, but because he is more myself than I am. Whatever our souls are made out of, his & mine are the same."
1. Romeo & Juliet
The archetypal "star crossed lovers". This play has everything: Love at first sight, passion, beauty, reality changing potions, feuding families, all consuming love, tragedy & sacrifice. These perfect components are further intensified by the concentration of time. The tale moves at a break neck speed; the action lasts only a few days. In contrast, the scenes shared between Romeo & Juliet enter the timeless, & dreamlike world of True Love.
"What light through yonder window breaks? It is the east & Juliet is the sun!"
"I love you like the stars above.." from the song "Romeo & Juliet" by Dire Straits.
We hope you have enjoyed our "Top 10 Tales of True Love".
Only 3 of our "Tales of True Love" have a happy end for the lovers. Which ones?
Do you agree with our choices?
What are your Top 10?
Let us know!
Happy Reading & Happy Valentine's Day!
Click here for our Valentine's Day Word Games
LEARN CREATE SHARE
Please contact us if you have any questions or would like to book a lesson with us.
Thank you for reading & sharing. See you soon!